By Marvianna Gray
Instagram: @marvigasss
Twitter: @marvigasss
Summer is slowly coming to an end *wipes tears,*  I can't even complain because my summer was pretty amazing AND I got a chance to soak up some new music! Bare with me, my music taste is a bit perplexing, but trust me my summer playlist was POPPIN'.
1. Dave East – Karma 2 (Mixtape)
First of all, I am a HUGE Dave East fan so of course he's first on the list. Karma 2 kept me motivated and had me in grind mode all summer. I love the whole tape, but my most played tracks are Traumatized, Levelin' Up ft. Fab, Goin Hard, Cut Em' Off ft. Don Q, I don't Understand It, and NOBU. Everything about this project is perfect, the delivery and lyrical content impressed me. You ever listen to an album or mixtape and just know you're going to be listening to it for a long time? Yup, Karma 2 is that mixtape and Dave East has landed on my list of favorite rappers.
2. Nicki Minaj – Queen (Album)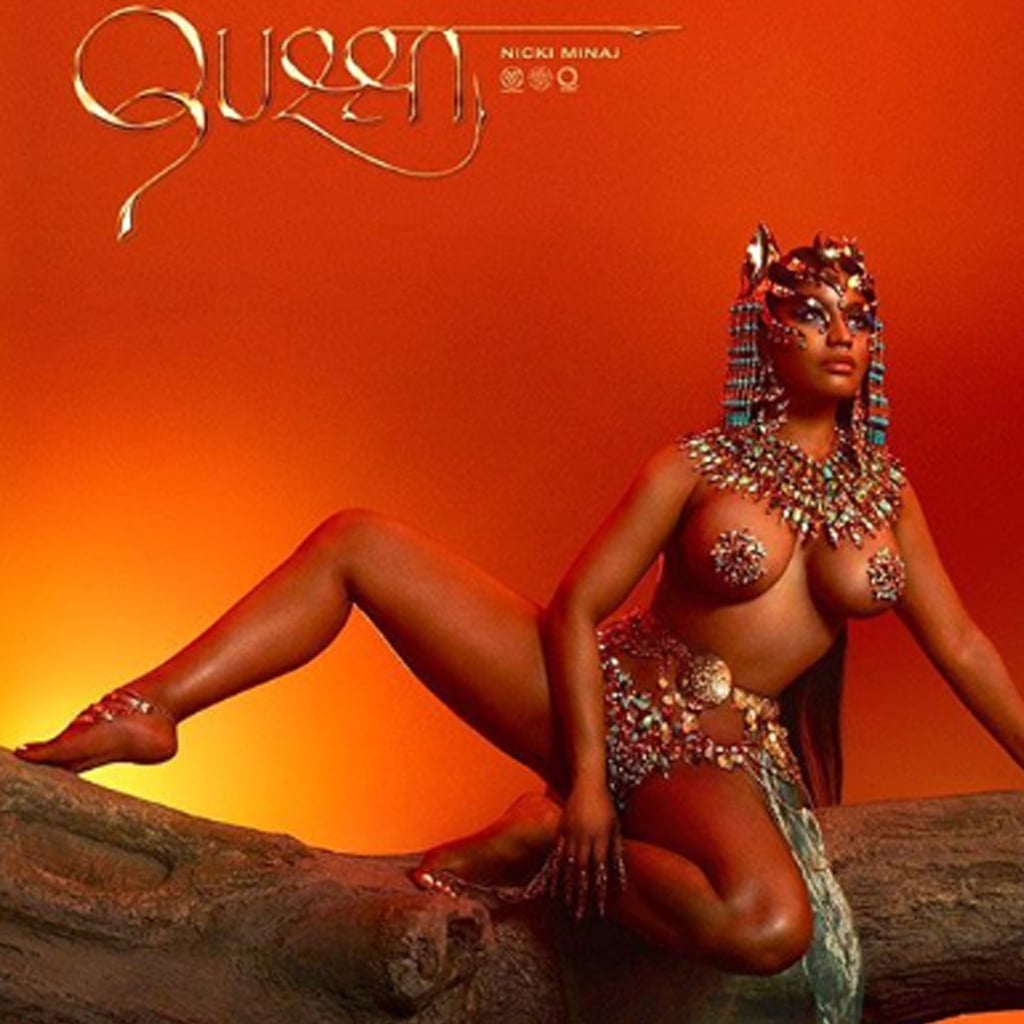 Onika outdid herself with this one (I had to use her real name because that's how REAL this album is). Queen is dominating the music charts right now and the success of this album is much deserved and well earned! Nicki Minaj made me feel vulnerable, confident, and bossy all in one with this body of work. I mean Come See About Me, had me crying but best believe Rich Sex and Good Form had your girl feeling like the baddest bish. This project was necessary for all femcees, especially the ones who are just getting started. Nicki Minaj has proven why she's been Queen for NINE summers, now bow down.
3. Drake – Scorpion (Album)
When making a music list, you know you can't exclude Mr. Champagne Papi. This wasn't my favorite work by Drake but for some reason, I've had Scorpion on repeat since it dropped. I LOVE and commend Drake for being so open with his fans, on March 14 we find out Drake is a father! Who saw that one coming? Pusha T already dropped the bomb, but Drake made sure he cleared everything up. My most played tracks have to be I'm Upset, In My feelings, Blue Tint, Don't Matter to Me (shout out to Michael Jackson for the feature), and Survival. Drake had some pretty dope visuals for some of the tracks too, I've always criticized Drizzy's music videos but this summer he came through. Drake and Nicki Minaj let us know that it's still #YMCMB forever!
4. Bahja Rodriguez – Take 3 (EP)
I've been a fan of Bahja since her OMG Girlz days and I'm so proud of her growth. She's become quite the solo artist and this EP shows it. Bahja completely blew me away, she's always been an amazing singer, but Take 3 introduced me to Bahja the artist. I listened to this whole EP at least once a day this summer, it was so refreshing hearing some new R&B. Every track is my favorite but, Fall For You and Detach spoke volumes for me. I can't wait to hear more music from the songstress.
5. G4 Boyz – Patek Philippe (remix) feat. Tory Lanez (Single)
My favorite club banger deserves a spot on this list! I swear the G4 Boyz had me flexin' on the plug all summer. I get too hyped every time this song comes on and I definitely appreciate Ice Baby and Buggy putting on for #Jerseyyyy!
6. Gunna – Drip Season 3 (Mixtape)
I actually discovered Gunna this summer and it's one of the best things I've ever done. Gunna gives me such a different sound and he works with some FIRE producers! I noticed that almost all of his songs includes some sort of instrument and I definitely dig that. My most played tracks from Drip Season 3 is Oh Okay ft. my favorite slime Young Thug, Mistress, At the Hotel ft. Lil Uzi Vert, Top Off,  King Kong, and Drippin.' Gunna is a mellow trap artist, he's not too hype or rowdy like some of the new rappers out right now, it's been a pleasure learning more about him and his music, I am definitely a fan.
With so much good music this summer, I can't wait to see what the fall has in store for us. Hopefully I put someone on some new work Today, enjoy my list!