By Dymond Alexis
Twitter: @dymondalexis
Instagram: @dymondalexis
Really think what Nicki has been through since The Pinkprint? These four years Nicki Minaj has been through two public breakups, people seriously hating and discrediting her name and simply doubting her. Besides the negativity, Nicki's has elevated in business deals, life goals and net worth, climbing the charts every time she hops on a feature — Queen is going to be the best album of 2018.
So far, my favorite album would have to be The Pinkprint because of what it brought me through and literally healed me.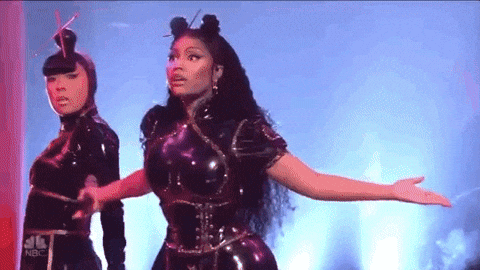 Nicki Minaj never disappoints and makes Records that you'll go back to 2 years later and be like "this song crazyyyyy." This recently happened, graduation day, as I was getting my makeup done. My makeup artist, Tish, told me she was listening to "Regret In Your Tears" and loved it. I was thinking everyone knew about "Regret In Your Tears", but at that moment I knew that Nicki was ahead of her time and has always been.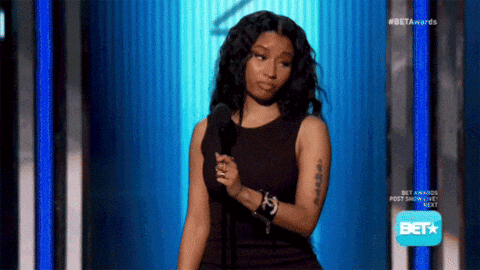 No one was on Nicki's caliber because no one was at her level of mindset. Before The Pinkprint dropped, Nicki was hopping on the hottest songs that were out and killed the beat. We didn't want to hear "No Flex Zone" without Nicki on it cause it wasn't it. Nicki Minaj is currently on the charts with "FEFE," "Chun-Li" and "Big Bank," her verse being the best on Big Bank on a track full of men. Remember Monster?
What bothers me is, people really have ignored Nicki's entire discography. Queen's release date has changed to August 17th and you know we will be counting down the days. We here it's some serious tea on the album too.
"Y'all gon get mad tea on that song too. I'm high key lookin out for y'all chile. It's sum GOODT TEA TOO. I'd be willing to sacrifice one more week for this tea! But I haven't decided. Ugh. Love you."
Hmm, we can't wait until you spill sis! So yeah, Queen drops August 17th – NickiHndrxx tour starts September 21 and tickets are currently on sale.
She will also be headlining Made In America in Philadelphia September 2 and 3rd.