By Dymond Alexis
Twitter: @dymondalexis
Instagram: @dymondalexis
I became a fan on Tinashe's after seeing her in concert and seeing how well she sang, danced and connected with the crowd. The delays of the album doesn't matter at this point, we are focused on the future and so is Tinashe.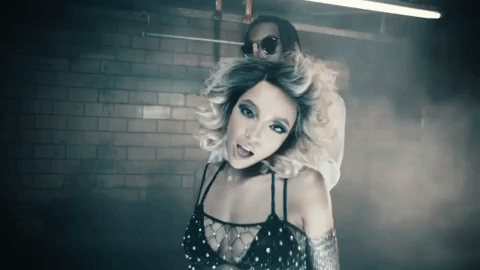 I was very surprised with this album and loved how she approached the songs with a more down-tempo feel, which went well with her voice.
This album has so many great songs to vibe to but, I'll tell you all which ones are definite bops.
Joyride
Joyride is the opening track after the intro "Keep Your Eyes on the Road." Fun fact about this song, it was supposed to be on Rihanna's ANTI album featuring Travis Scott but, Tinashe was album to keep this gem to herself. I love this song! It shows off Tinashe's range and various ways she can use her vocals. There's a part on 'Joyride' when Tinashe is singing "La la la" and strings are added into the beat made the song even more fire.
No Drama featuring Offset
When I first heard this song, I wasn't feeling it but, listening to it in my car and how it leads out of 'Joyride' it sounds bombbbb. This was very smart on her team's behalf because, this song was a great way to get new listeners to tap into Joyride.
Ooh La La
I knew this song was a bop once I heard the bed squeaking. This song is fire! I am just loving the vibe Tinashe is giving off on this new album. It's refreshing, new and shows how much she has grew since the release of Aquarius.
The entire album is worth listening to but, these are just my favorite songs so far!