By Isaac Breese
Instagram: @pinsandlapels
Medium: Isaac Breese
Women wearing black dresses at Golden Globes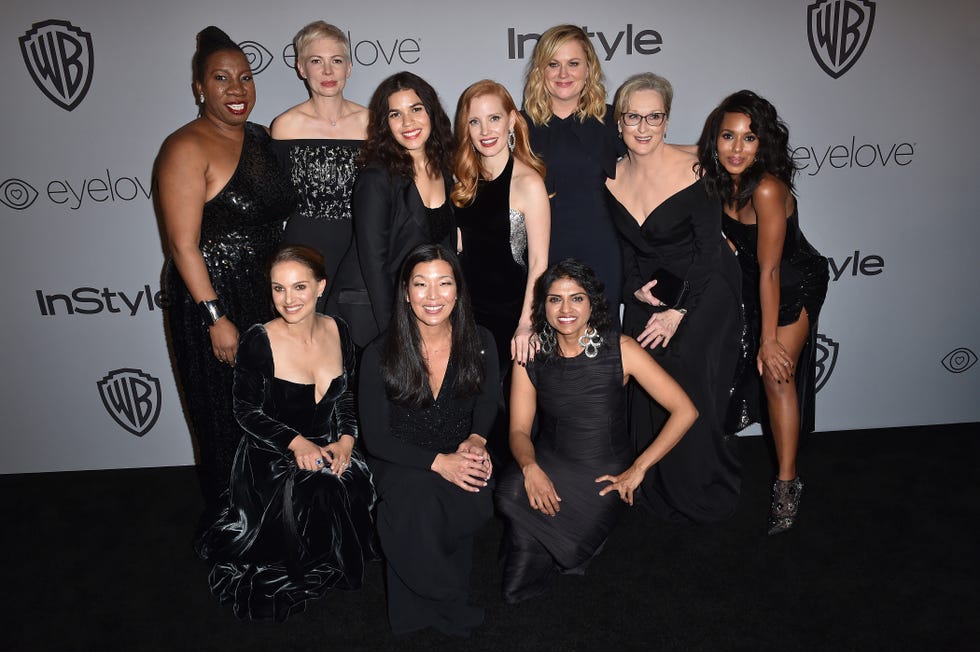 At the 2018 Golden Globes, some of Hollywood's best actresses took a stand against sexual harassment and gender-based discrimination in the most fashionable way possible; elegant black dresses. Stars such as Kerry Washington, Meryl Streep, and Tarana Burke used their fashion sense as a way to show solidarity and speak out against sexual misconduct and gender inequalities in the entertainment.
Naomi Campbell and Kate Moss reunite on the runway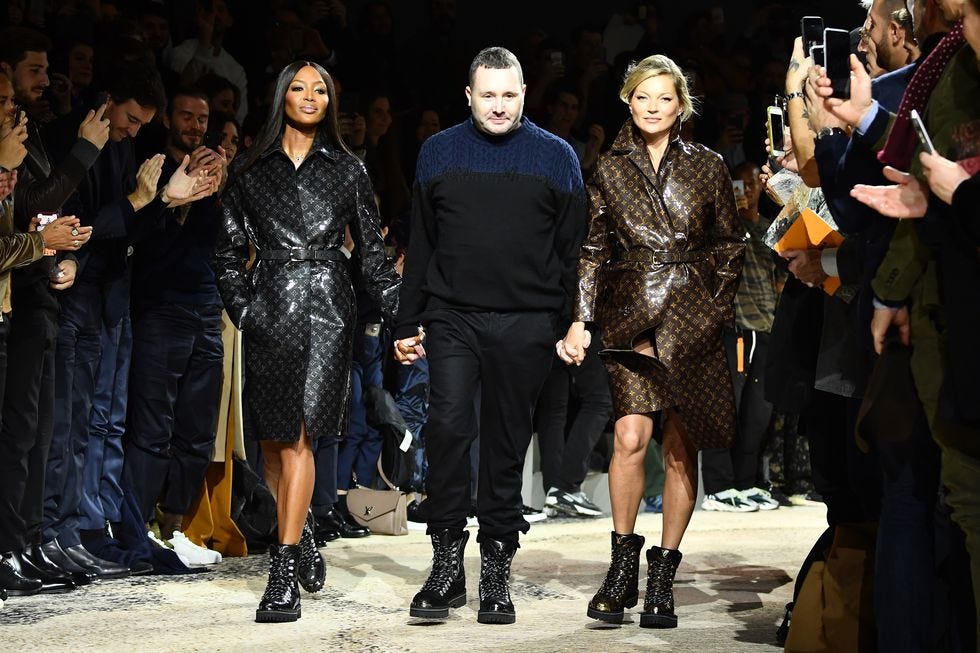 During Kim Jones' final show as Louis Vuitton's creative director,Naomi Campbell and Kate Moss walked down the runway in monogram print trench coats and along side the designer to close out the show. 
Virgil Bloh first black creative director for LV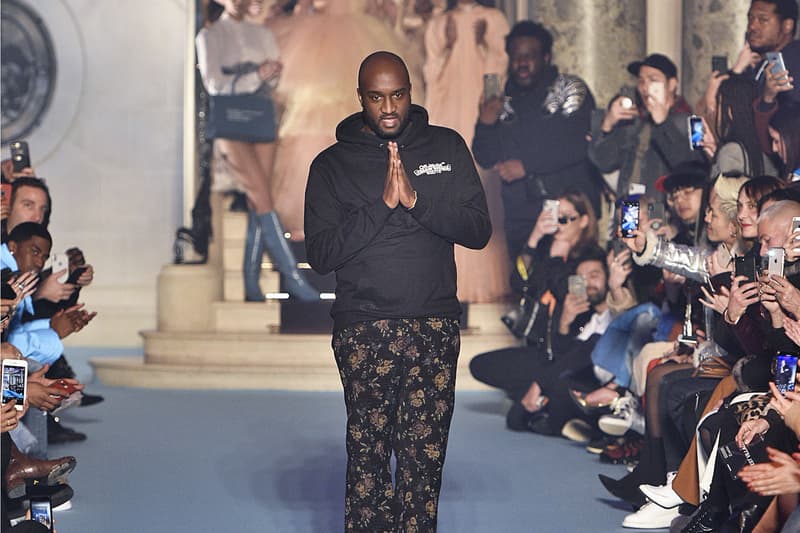 After Kim Jones left Louis Vuitton to take over at Dior Homme LV had to find a replacement. They did so in a historic way with the hire of founder of Off White, Virgil Abloh, who is the first ever black creative designer for the brand. 
Royal Wedding
For the royal wedding day, Meghan Markle was clothed by some of the best designers in the world. She said "I do" in a gown designed by Givenchy's Clare Waight Keller (left) and finished at the reception in a gown by Stella McCartney. 
Death of Kate Spade
In June, the iconic handbag designer Kate Spade lost her battle with depression and took her own life at age 55. It was not only a surprise to the fashion industry but to the entire world. She was a one of a kind woman and will truly be missed.
Fashion Nova launches menswear collection
Fashion Nova announced they were dropping a menswear line and Twitter was all over it with memes, gifs and funny tweets like, "I could buy designer but that Fashion Nova fit". With their first menswear collection they released 512 items pricing between $8-$100. 
Ermenegildo Zegna acquires Thom Browne
In late August Ermengildo Zegna bought 85% of Thom Browne for $500 million. Both CEO's had nothing but positive things to say about the acquisition. CEO of Zegna, Gildo Zegna, stated, that the Thom Browne brand fits Zegna's ethos of "excellence, and impeccable, modern tailoring". Thom Browne had words of his own saying the partnership "brings the knowledge and skills of a global leader".
Michael Kors acquires Versace
One of the biggest fashion news in 2018 was Michael Kors acquisition of Versace in the amount of $2.1 billion big ones. Michael Kors, who also bought Jimmy Choo in 2017, is looking in at the big picture with the purchase of Versace with aims of building his own fashion conglomerate and tipping the power structure of luxury fashion in his favor.
Dapper Dan releases a collection with Gucci
After partnering with the Gucci in 2017, Harlem legend Dapper Dan finally released his first collection with the brand. In the '80s Dapper Dan customized made-to-order garments out of his Harlem boutique for African American celebrities out of repurposed logos of luxury brands but would be sued out of business by the same major luxury companies in '92. Now he's back on the scene and creating fashion nostalgia with some of the same iconic prints he did for celebs in his heyday.
Rihanna Celebrates Women at Savage X Fenty show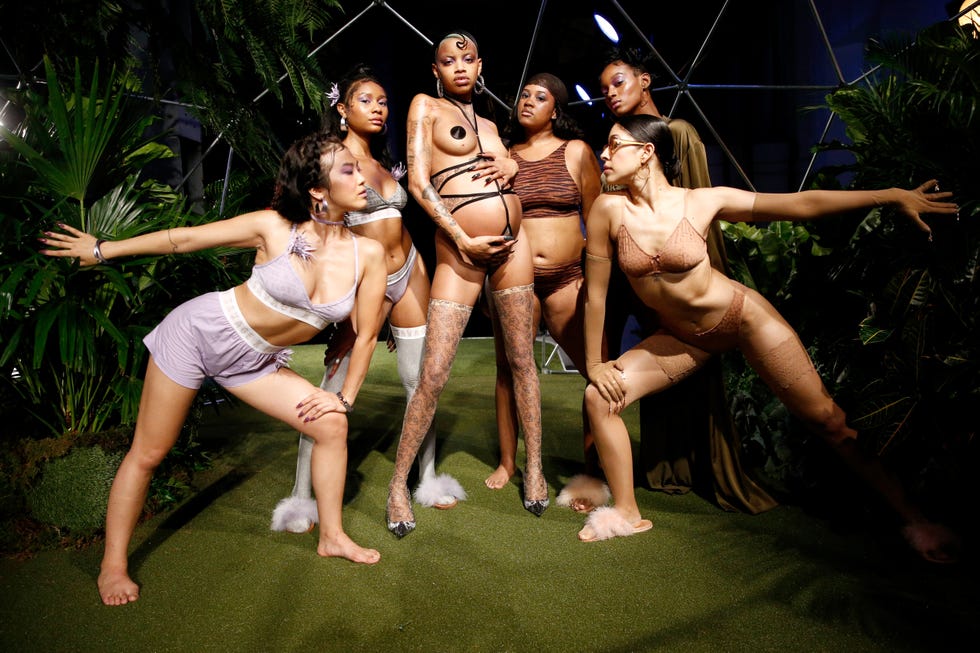 After launching her Savage X Fenty lingerie line in the spring Rihanna made her way to New York Fashion Week to show off her new line in one of the most powerful fashion shows this year. Her show not only was about clothes but a celebration of women of various shapes, sizes, and ethnicities. She wanted to show that all women are beautiful and all women are sexy even soon to be mothers like Slick Wood.
Colin Kapernick lands Nike Campaign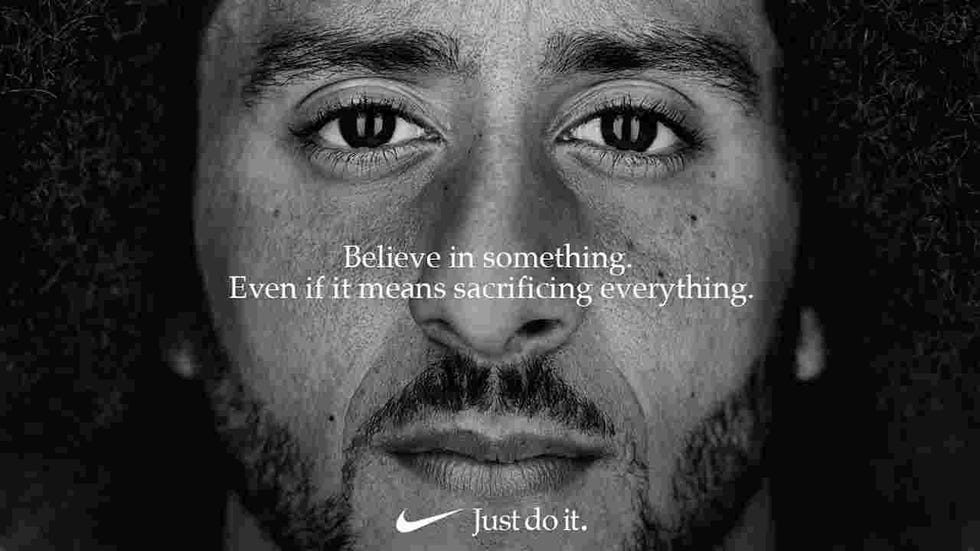 During the 2016 NFL season, then, quarterback of the of the San Francisco 49ers Colin Kaepernick displayed a courageous and controversial act of activism by taking a knee during the national anthem in response to police brutality and racial injustices. Since then he hasn't played for a team. However, he has gained the support of very important people and brands within the sport including Nike who cast him as the face of their "Just Do It" campaign that read "Believe in something. Even if it means sacrificing everything".